Contemporary Sardinian Raku Bowl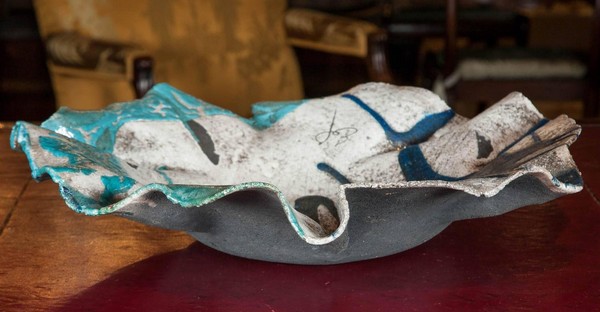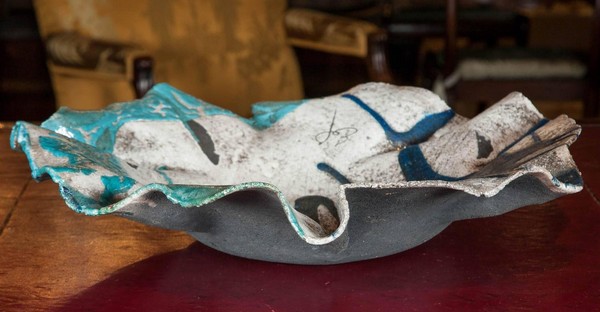 Contemporary Sardinian Raku Bowl
This striking wavy edged bowl with central punt can be a wall decoration as well as placed on a table.
One of the main characteristics of raku firing is a second firing at temperatures between 900 and 1,000 degrees C. After about an hour, the object is extracted from the oven when still hot with a pair of long iron tongs and placed in a container filled with different materials – such as wood shavings, saw dust and shredded paper. When in contact with these materials the ceramic triggers a combustion that causes chemical and physical changes in the fired object, which is then removed from the container and dunked in water. The combustion process eliminates the air particles within the ceramic, which results in a shrinking of the object and a change of color. Unglazed, if all the oxygen has been removed, the ceramic becomes black; otherwise it turns into varying shades of grey, depending on the oxygen left. In order to obtain the right color, therefore, the master potter must take into consideration several factors: the kind of fuel used, combustion times and desired final oxygen levels.
From a Private collection of contemporary ceramics.
Sardinian 1998
Height: 4 inch (10 cm)
Width: 18 inch (46 cm)
Depth: 18 inch (46 cm)
£750